Our focus
Our primary focus is on the production of technical moulded parts of precise shape and size designed for the automotive, arms, electrotechnical, machinery and medical industries.
Besides repeated series production, we also cooperate in the production of moulded part prototypes.
We process all available thermoplastics and thermoplastic elastomers, including composite materials filled with short as well as long glass fibres, carbon fibres, mineral fillers and also glass microspheres. In addition, we have experience in processing lesser-used plastics such as PEI, PPS, PEK, LCP, PFA or FEP.
We also offer injection moulding with inserts, needling, tampoprint and other kinds of follow-up machining and installation.
Technological equipment
Currently we have 22 machines with clamping forces ranging from 20 to 900 t (Engel, Battenfeld). Most of the machines are equipped with linear robots for the removal and handling of moulded parts.
Other peripheral devices for the injection technology such as tempering devices (Wittmann, Colortonic), dryers and granule suckers (Piovan), hot-runner controllers or dosing devices come as standard.
QUALITY MANAGEMENT
Our main focus is to implement a quality management system based on the fulfilment of customer requirements.
One hundred per cent control carried out by operators in the workplace

Independent production as well as outgoing inspections

Measuring fixtures, common precision measuring instruments

Colour measurement by the BAK Gardner 45/0 spectrophotometer

X-Rite Pantone 3 Light Booth

Size control by means of a 3D scanner
4works
2018-05-21T08:34:56+02:00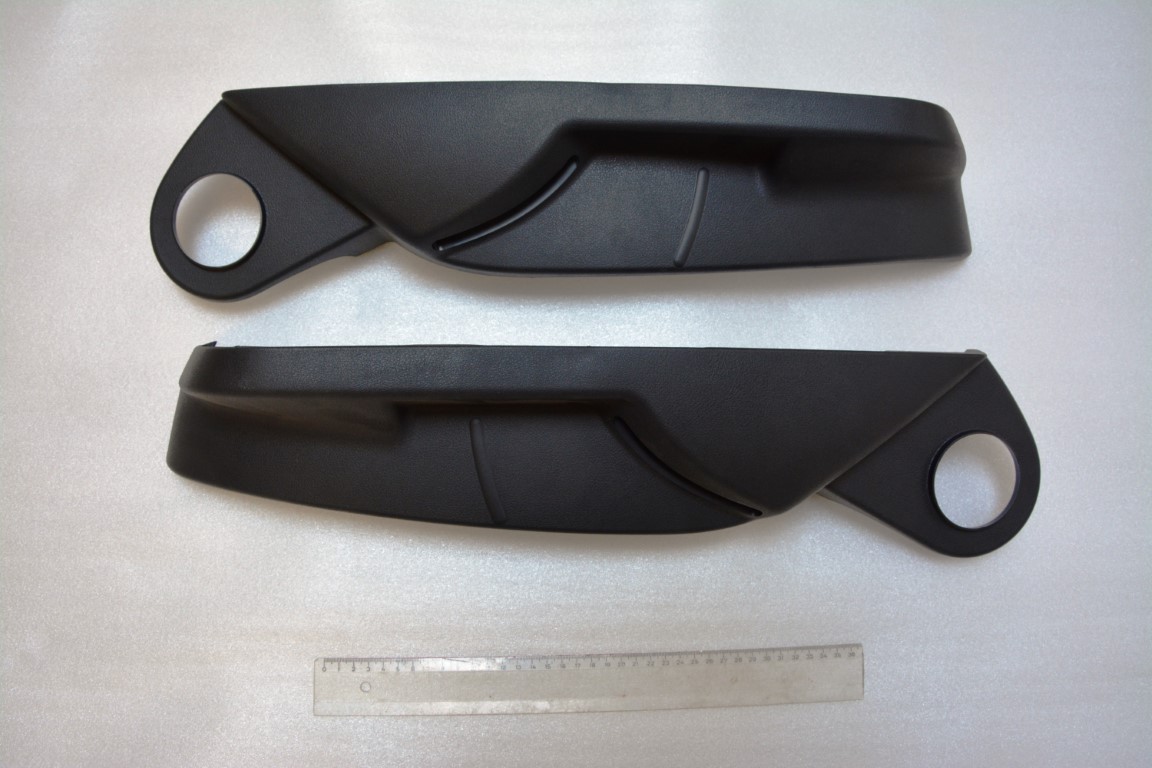 Interior parts, PP and PC / ABS materials.